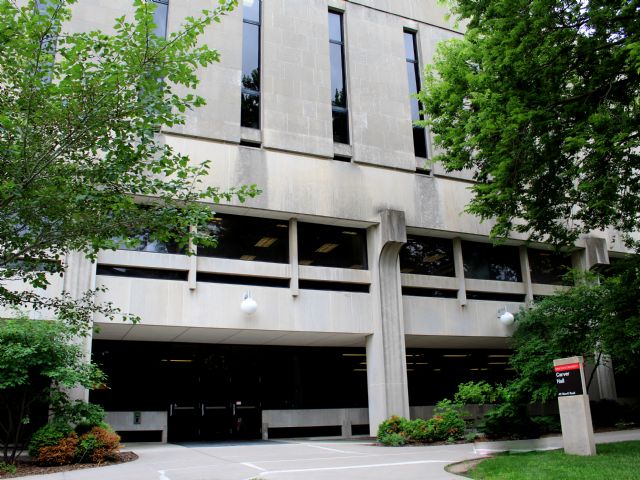 Carver Hall
Official abbreviation:
CARVER
Constructed in 1969

Space in this building
133,454 total square feet
Emergency Maps from Environmental Health and Safety
Building Open Hours
These don't reflect business hours for offices within the building; see office websites for business hours.
Monday
Tuesday
Wednesday
Thursday
Friday
Saturday
Sunday

7:00 AM

-


11:00 PM

7:00 AM

-


11:00 PM

7:00 AM

-


11:00 PM

7:00 AM

-


11:00 PM

7:00 AM

-


11:00 PM

7:00 AM

-


11:00 PM

11:00 AM

-


11:00 PM
Services / Maintenance / Projects
History
Completed in 1969 to accommodate the rapid increases in enrollments in the 1960s, Carver Hall was named for one of Iowa State's most acclaimed graduates - George Washington Carver, who earned his bachelor's and master's degrees from Iowa State in the 1890s and served on the Iowa State faculty.
With two large lecture halls and numerous classrooms and offices, Carver Hall originally housed the Colleges of Liberal Arts & Sciences and Business, and the Mathematics Department. Following the renovations to Old Botany, Liberal Arts & Sciences moved to its present location in Catt Hall and thus opened additional classroom and office space for the College of Business and the Mathematics Department.
In honor of George Washington Carver's life-long work in science and human relations, a statue of him created by the internationally acclaimed sculptor Christian Petersen is displayed in the building's lobby.