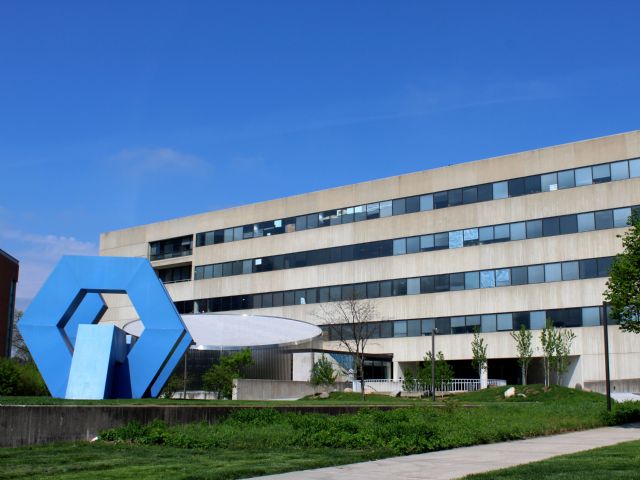 College of Design
Official abbreviation:
DESIGN
Constructed in 1978
Additions built in 1999,
Space in this building
163,028 total square feet
Emergency Maps from Environmental Health and Safety
Building Open Hours
These don't reflect business hours for offices within the building; see office websites for business hours.
Monday
Tuesday
Wednesday
Thursday
Friday
Saturday
Sunday

6:00 AM

-


10:00 PM

6:00 AM

-


10:00 PM

6:00 AM

-


10:00 PM

6:00 AM

-


10:00 PM

6:00 AM

-


10:00 PM

10:00 AM

-


10:00 PM

12:00 PM

-


10:00 PM
Services / Maintenance / Projects
History
The College of Design building opened in 1978, allowing the university to combine the curricula of Architecture (formerly in the College of Engineering), Landscape Architecture (formerly in the College of Agriculture), Art and Design, and Interior Design (both formerly in the College of Family and Consumer Sciences) together in the newly formed College of Design.
The building is actually built like two six-story non-rectangular parallelograms connected at the top and sides with smoke gray glass, creating an impressive skylight which runs the length of the building. Shadows from the framework of the skylight cast ever-changing patterns across the walls of the building during the daylight hours, and the open court beneath the skylight means that there are no dark corridors anywhere in the building.
The unique design has a practical function, though, aside from its visual appeal. The design assures that every classroom and workspace in the building is on an exterior wall, making maximum use of natural lighting during daytime classes.