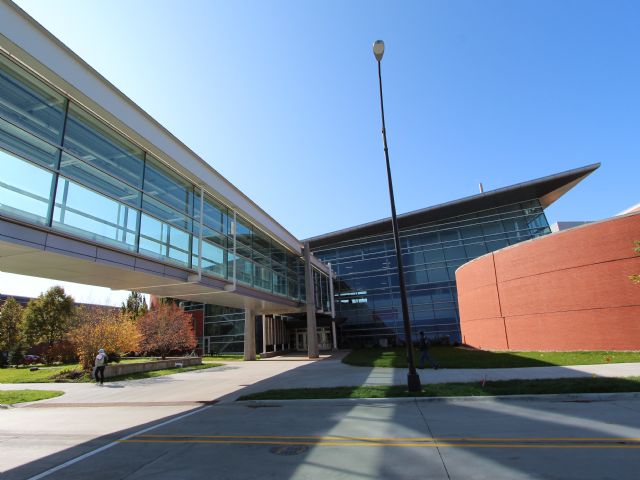 Howe Hall
Official abbreviation:
HOWE
Constructed in 1999

Space in this building
203,143 total square feet
Emergency Maps from Environmental Health and Safety
Building Open Hours
These don't reflect business hours for offices within the building; see office websites for business hours.
Monday
Tuesday
Wednesday
Thursday
Friday
Saturday
Sunday

6:00 AM

-


12:00 AM

6:00 AM

-


12:00 AM

6:00 AM

-


12:00 AM

6:00 AM

-


12:00 AM

6:00 AM

-


12:00 AM

6:00 AM

-


12:00 AM

7:00 AM

-


12:00 AM
Services / Maintenance / Projects
History
Stanley and Helen Howe Hall facilitates an education focused on enhancing student learning through advanced visualization technology, practice-orientated experiences on industrially relevant research, and regular interaction with visiting engineers. It's high-tech classrooms, lecture hall, and state-of-the-art laboratories provide resources to engineering graduates of Iowa State University on the cutting edge of their profession. Designed by Brooks Borg Skiles and Ellerbe Becket in 1999, Howe Hall houses the Department of Aerospace Engineering and Engineering Mechanics, the Virtual Reality Applications Center, CIRAS, and Engineering Distance Education. It also has environmental and aerodynamic wind tunnels with new research capabilities and an experimental underwater acoustics facility, the first of its kind in the state of Iowa. Located in the four story atrium is one of the main features of Howe Hall, the C-6 virtual reality lab, one of the most advanced synthetic environments in the world and the only facility of its kind in the United States.