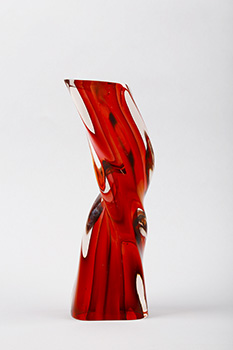 Type of Memorial
Memorial Planting
Donor
Schumacher Family
In Memoriam
Schumacher, Ken
Location
Plaque Text
Notes
Ken Schumacher (1949-2014) never wanted a headstone. Instead, he wanted "a tree you can climb" on Iowa State University's central campus. This tree, a Burr Oak that in time will grow strong enough to support the weight of an undergraduate or two - or a couple of small boys playing with their father, as he and his sons did - was planted within sight of the Campanile.
Ken grew up in Coon Rapids, IA, the son of John and Wanda Schumacher. He enrolled at Iowa State in 1967, earning a B.S. in Industrial Administration and then pursuing graduate study in higher education. A self-confessed "activities jock" – the term used then to describe campus leaders - he was active in the Alumni Hall residence association, Campus Chest and VEISHEA. Volunteering backstage with Stars Over VEISHEA led to a long career in theatre management, working at the Iowa State Center, the Civic Center of Greater Des Moines, the World (now Fitzgerald) Theatre in St. Paul, and Hancher Auditorium at the University of Iowa.
Ken was an ardent supporter of the arts, and particularly loved dance and art glass. His interest in dance grew from his marriage to Dana Schumacher, a relationship that bloomed when he designed lighting for ISU's annual dance concert, Barjche. He also designed lights for many exhibitions at ISU's Brunnier Art Museum. To recognize his contributions to the arts, Ken's friends and family created a fund that allowed University Museums to accession Harvey Littleton's iconic glass sculpture 180 Degree Rotation Red to its permanent collection. The work, pictured here, was dedicated in Ken's memory at the University Museums' 40th Anniversary Gala in 2015.