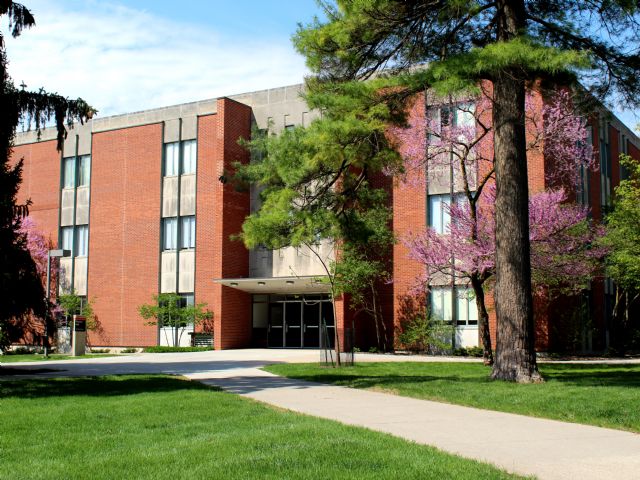 Pearson Hall
Official abbreviation:
PEARSON
Constructed in 1962
Addition built in 1982
Space in this building
79,848 total square feet
Emergency Maps from Environmental Health and Safety
Building Open Hours
These don't reflect business hours for offices within the building; see office websites for business hours.
Monday
Tuesday
Wednesday
Thursday
Friday
Saturday
Sunday

7:00 AM

-


10:00 PM

7:00 AM

-


10:00 PM

7:00 AM

-


10:00 PM

7:00 AM

-


10:00 PM

7:00 AM

-


10:00 PM

Closed

Closed
Services / Maintenance / Projects
History
Located in the south-west quadrant of the Iowa State University campus, Pearson Hall was completed in 1962 and named for Raymond A. Pearson, the 7th president of ISU. Pearson Hall houses the Theater, Foreign Language, and Computer Engineering departments along with many computer labs on the lower level. Some of the classrooms include performance and rehearsal space as well as lighting and stage design. In addition to the theater department, the computer labs on the lower level play host to many important functions for computer programmers and engineers.