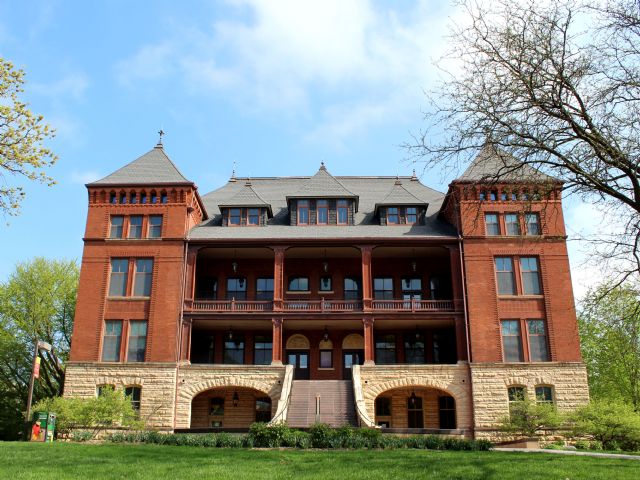 Catt Hall
Official abbreviation:
CATT
Constructed in 1893

Space in this building
29,745 total square feet
Emergency Maps from Environmental Health and Safety
Building Open Hours
These don't reflect business hours for offices within the building; see office websites for business hours.
Monday
Tuesday
Wednesday
Thursday
Friday
Saturday
Sunday

7:00 AM

-


5:00 PM

7:00 AM

-


5:00 PM

7:00 AM

-


5:00 PM

7:00 AM

-


5:00 PM

7:00 AM

-


5:00 PM

Closed

Closed
Services / Maintenance / Projects
History
Carrie Chapman Catt Hall, named for Iowa State's first woman graduate and world-renowned advocate for women's rights, has a storied history on Iowa State's campus.
Originally named Agricultural Hall, it was completed in 1893 to house Agriculture, Horticulture, and Veterinary Science. In the early 1900s Agricultural Engineering moved in, and in fact the building was called "Agricultural Engineering Building" for a brief period.
In 1922 the Agricultural Engineering Department moved into its own building and Agricultural Hall was renamed Botany Hall. In 1968 the Botany Department moved to the newly opened Bessey Hall, and Botany Hall was renamed Old Botany to distinguish it from the department's new location.
Though condemned in 1966, Old Botany continued to be partially occupied until spring of 1994 when extensive renovations were embarked upon to save this building which was by then registered as a National Historic Landmark. In October of 1995 the renovated building was rededicated as Catt Hall, housing the administrative offices for the College of Liberal Arts and Sciences as well as the Carrie Chapman Catt Center for Women in Politics.