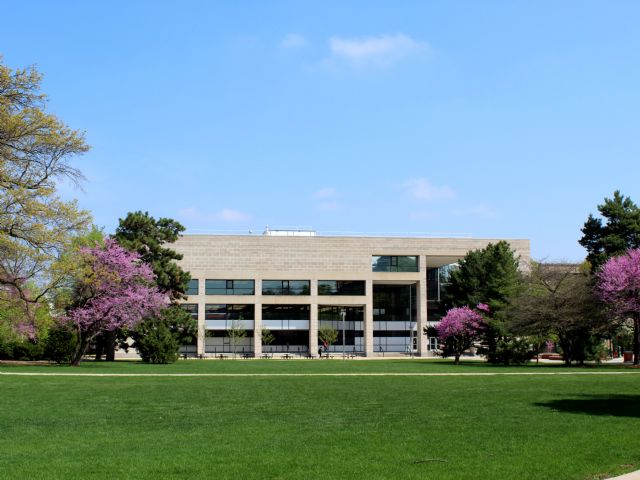 Parks Library
Official abbreviation:
LIBRARY
Constructed in 1925
Additions built in 1961, 1969, 1983
Space in this building
325,488 total square feet
Emergency Maps from Environmental Health and Safety
Building Open Hours
These don't reflect business hours for offices within the building; see office websites for business hours.
Monday
Tuesday
Wednesday
Thursday
Friday
Saturday
Sunday

7:30 AM

-


2:00 AM

7:30 AM

-


2:00 AM

7:30 AM

-


2:00 AM

7:30 AM

-


2:00 AM

7:30 AM

-


8:00 PM

10:00 AM

-


8:00 PM

12:30 PM

-


2:00 AM
Services / Maintenance / Projects
History
With the library at the heart of any major teaching and research institution, it is small wonder that Iowa State's Library has been transformed more over the years than any other building on campus.
In 1925 the first building for the Library and its holdings was dedicated on the site of the current Library. Prior to that time, written collections had been held in Old Main (1868-1891), Morrill Hall (1891-1914), and Beardshear Hall (1914-1925).
As early as 1928 the need for additional centralized stack space was recognized. The first addition to the Library was completed in 1961 and primarily involved stack and reader space on the west side of the original structure. The second addition, completed in 1969, involved the construction of multi-tier stacks and an extension of the first addition to the west and north.
The most recent addition to the Library, spearheaded by President W. Robert Parks and his wife Ellen, brought the Library to more than four times the size of the original building. More importantly, the improvements brought Iowa State's Library, renamed the William Robert Parks and Ellen Sorge Parks Library in 1984, recognition as one of the most outstanding collegiate library facilities in the United States.
The original Library, now dwarfed by the additions to it, houses some of the most revered art work on Iowa State's campus. Murals by Grant Wood in the 1930s and statues by Christian Petersen in the 1940s, artists of international stature with Iowa backgrounds, adorn the Library and bring together the University's commitment to research and the arts.