Construction Project Fees
FPM receives no general university funds for construction project management, design or construction contracting, or construction management. A fee is assessed on all project expenditures in order to properly allocate these costs to each university project. This fee must be included in the project budget to cover the full costs of a construction project at Iowa State University.
The construction project fee is based on the total project budget and ranges from 5.5% to 3.0% of the budget as indicated in the chart below.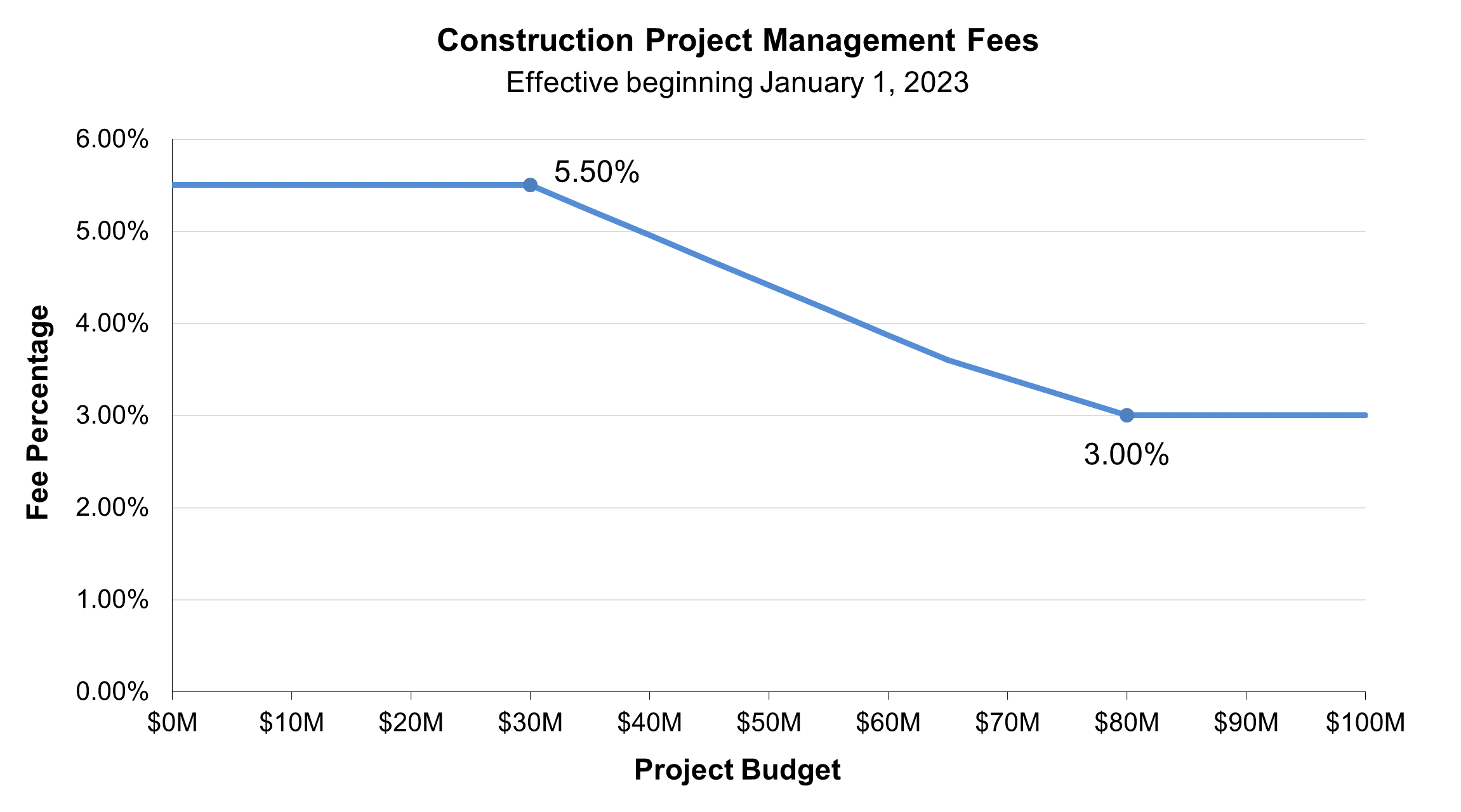 The services provided by Facilities Planning and Management with this fee include:
Board of Regents documentation, approvals, and reporting
Contracting for planning, architectural, and engineering consultants
Design and consulting contract management and administration
Contracting for construction
Construction contract management and administration
Project accounting including contractor, design professional, intra-university and other vendor payments
Coordination with FPM Utilities and ISU Information Technology Services for utility services, telecommunications and audio-visual equipment
Managing the design, purchase and installation of building furnishings
Review and acceptance of the completed construction work
Project administrative and financial close-out
Updates to university facility records
Construction contract warranty administration
Development and maintenance of university facility design standards
Construction project information management systems, including project website services
A minimum fee of $1,100 is assessed to projects that only require University, Board Office, or Board of Regents approval or reporting and no other administration or management services.
Consulting and planning studies managed by FPM will be assessed project fees of 5.5% of the total study project budget. In no case will the assessed fee be less than the minimum of $1,100.