Services
Construction Services
Construction Services provides Project Management and Construction Management to our Facilities Design and Construction projects. Project Management determines design service trades required to execute the project and evaluates the overall budget and schedule of the project, as well as coordination between trades. Construction Management evaluates the best procurement method and collects bids, quotes, or estimates and awards contracts with contractors. Construction is then coordinated between contractors and the design team for punch list visits and inspections. Construction managers track project construction progress, monitors the budget, and approves final invoicing and payments.
---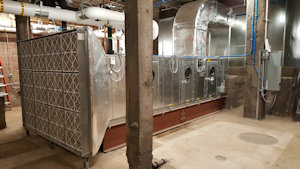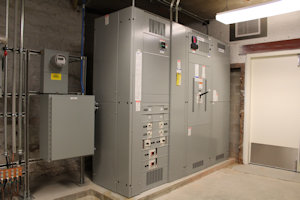 Engineering Services
Engineering Services provides mechanical and electrical design services for projects by all Iowa State departments. Two main services are cost range estimates for a proposed project and then construction documents for the project.
Mechanical Design
Mechanical Design provides HVAC, piping, and plumbing design and specifications for projects.
Electrical Design
Electrical Design provides power, lighting, and fire alarm system design and specifications for projects. Coordinates with Information Technology services to provide audio/visual equipment.
---
Design Services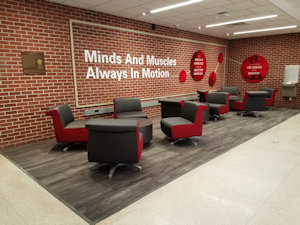 Design Services is a one-stop-shop for architectural, interior design, and landscape architecture services for projects by all Iowa State departments. Two main services these areas provide are cost range estimates for a proposed project and construction documents for the final project, the majority of these being designs for smaller renovations. We also coordinate with Information Technology Services and special equipment suppliers for department needs in a space.
Architectural Design
Architectural Design plans and specifies materials for the walls, doors and hardware, windows, ceiling, millwork, and lab casework for the project.
Interior Design
Interior Design specifically works with departments on the selection of new room finishes and furniture for projects. They also redesign existing furniture layouts for additional staff needs or a change in function of an area. Interior design services include:
Selection of furniture systems
Choosing wall and floor finishes
Determining needs for proper acoustics
Graphics creation
Wayfinding and signage
Ergonomic assessments
Window treatment selection
Landscape Architectural Design
Landscape Architectural Design designs and specifies plant materials for the numerous campus planting beds and planters. They locate and select new trees for campus, and manage the Iowa State University Cemetery. They also coordinate the TreeCYcle program, provide campus map updates, and handle landscape memorials on campus.